LIFE STORY KIT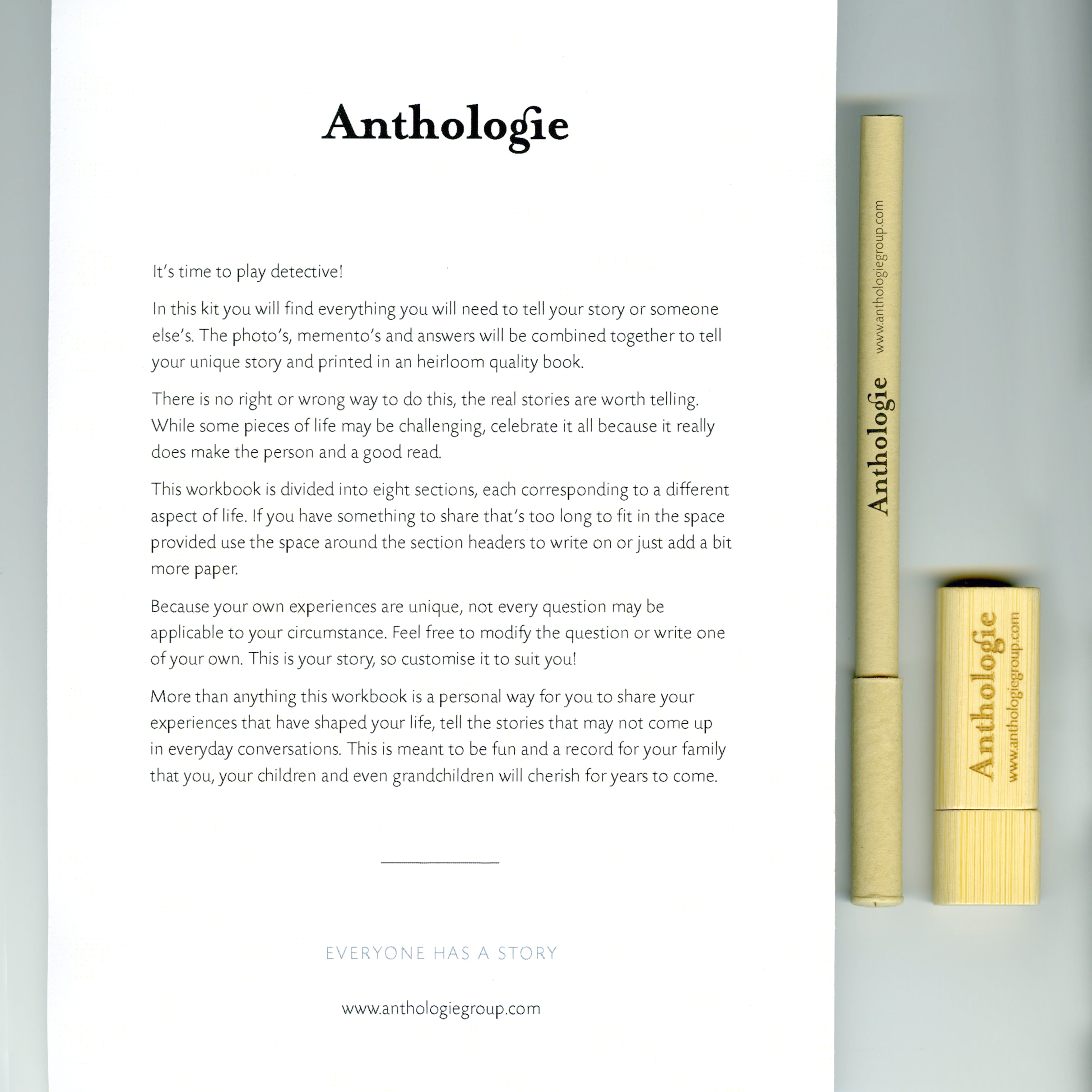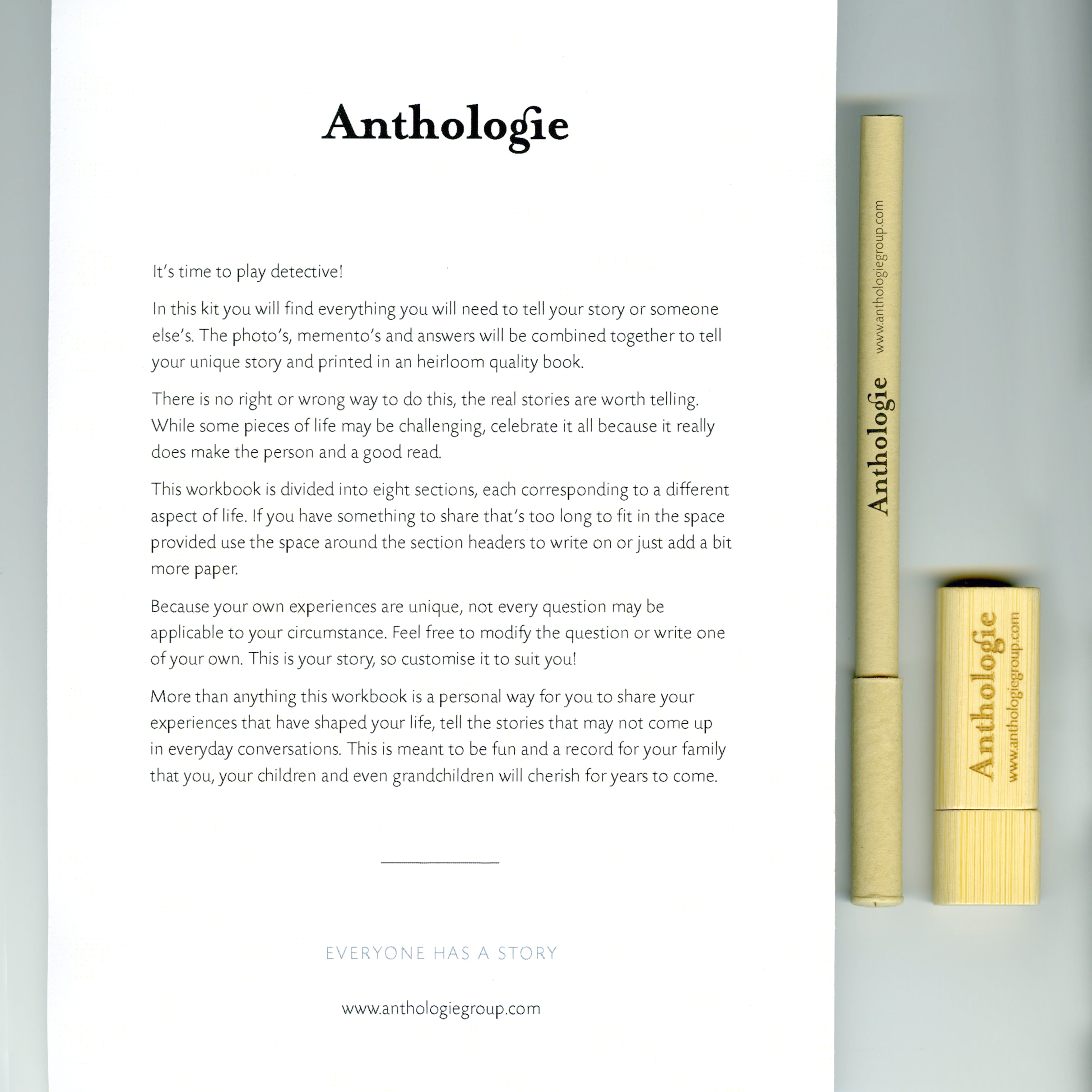 LIFE STORY KIT
It's time to play detective!
In this kit you will find everything you will need to tell your story or someone else's. The photo's, memento's and answers will be combined together to tell your unique story and printed in an heirloom quality book.
There is no right or wrong way to do this, the real stories are worth telling. While some pieces of life may be challenging, celebrate it all because it really does make the person and a good read.
This workbook is divided into eight sections, each corresponding to a different aspect of life. If you have something to share that's too long to fit in the space provided use the space around the section headers to write on or just add a bit more paper.
Because your own experiences are unique, not every question may be applicable to your circumstance. Feel free to modify the question or write one of your own. This is your story, so customise it to suit you!
More than anything this workbook is a personal way for you to share your experiences that have shaped your life, tell the stories that may not come up in everyday conversations. This is meant to be fun and a record for your family that you, your children and even grandchildren will cherish for years to come.